Treklanta Directors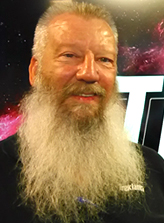 Eric L. Watts
Founder & Chairman
Senior Director of Programming

Eric L. Watts has been active in Star Trek fandom for nearly forty years and is one of the most well-known Star Trek fans in the southeast. He brings a wealth of convention-running experience, fan club management and insider knowledge to the Treklanta con committee.

Mr. Watts started watching Star Trek in the early 1970s, attended his first Star Trek convention in 1978 and founded a Star Trek fan club, The United Federation of Trekkers, in Columbia, South Carolina, in 1980. During his presidency, the UFT became the state's largest Star Trek fan club with more than 100 members. He served as president and newsletter editor for eight years and was frequently interviewed by the local media during the heyday of the first four Star Trek motion pictures, including an episode of PM Magazine in 1982.

In 1992, Mr. Watts joined Dragon*Con as a programming director to create a new track of programming devoted exclusively to Star Trek. "TrekTrak" debuted in 1993 and over the next 17 years became one of Dragon*Con's largest, highest-profile and most widely acclaimed programming tracks. In 2002, Mayor Shirley Franklin proclaimed September 2 of that year as "TrekTrak Day" in the City of Atlanta. His signature event, the Miss Klingon Empire Beauty Pageant, was one of America Online's "Top 11 Most Offbeat Beauty Pageants" for two consecutive years and has been featured in Shock, Spin, Discover, Maxim and Bizarre magazines, on the syndicated TMZ television program, and on the Fox News, Today Show and countless other web sites.

In 2006, Mr. Watts was elected Commanding Officer of the USS Republic NCC-1371, the STARFLEET International chapter in Atlanta. The Republic had less than 10 members when he was elected but by the end of 2009, the membership roster had grown to more than 100 members and the Republic was the largest STARFLEET chapter in the world. In 2007, Mr. Watts won the prestigious STARFLEET International Commanding Officer of the Year Award and over the last ten years, he has won twenty additional Region 2 awards in newsletter, web site, member recruitment, mothership and administrative categories. The Republic was featured on the front cover of the April 2010 issue of the STARFLEET International newsletter, The Communiqué, in recognition of its extraordinary growth during the previous three years.

Mr. Watts was interviewed live on CNN Today on CNN International in 2006, was featured in the Emmy Award-winning documentary Four Days at Dragon*Con in 2010 and served as a production assistant on the set of Star Trek: New Voyages for the episode "World Enough and Time" starring George Takei in 2006. He played Korgoth, the Klingon bartender, in the Project: Potemkin vignettes "Closing Time" in 2013, "Ladies Night Out" in 2014 and "Room Service" in 2015; and a dancing Klingon in the "We Are Klingon" music video on YouTube, released in 2013. He also plays both an alien and a Southern redneck in the Doctor Who: The Forgotten Doctor episode "Ouroborus" and a rebel Klingon commander in the Star Trek: Valkyrie audio series episode "Klingon Honor," both of which are currently in post-production and awaiting release. Mr. Watts is an occasional guest and frequent panelist at other fan conventions around Atlanta, including TimeGate, OutlantaCon and Sci-Fi Summer Con, and was recently a guest two episodes of Troy Bernier's Tribbles and Trilobites podcast, originally broadcast on July 16 and July 24, 2016.

Mr. Watts is a two-time honors graduate of The Art Institute of Atlanta, holding Associate in Arts degrees in Visual Communications and Web Site Design & Administration. An aspiring voice actor and vocalist, he recently launched his own voice talent and entertainment business, Watts Vox Creative Voice Talent & Vocal Entertainment.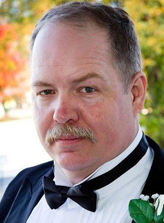 William MacLeod
Director of Convention Operations

William MacLeod has been involved in the convention scene since 2000. He spent many years working at Dragon*Con and other smaller conventions in the metro Atlanta area. He is one of three co-founders of AnachroCon, the very successful alternate history (a.k.a. "steampunk") convention launched in Atlanta in 2009, and served as their Chairman for its first six years. An avid Star Trek fan, Mr. MacLeod also enjoys other properties such as Starship Troopers, Star Wars, Battlestar Galactica, Doctor Who, the Tom Corbett series and others, including the superhero universes; specifically, Batman.

Mr. MacLeod is a veteran of the United States Army (1985-1990). As a polymath, he has his irons in many fires, including Business, Information Technology, Theoretical Physics, Costuming, Music Composition & Performance, Blacksmithing and American History, as well as antique repair and restoration... just to name a few.

Mr. MacLeod joins Treklanta as Director of Convention Operations for 2017.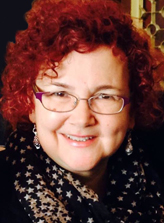 Cindy MacLeod
Director of Dealer Relations

Cindy MacLeod is one of three co-founders of AnachroCon, the very successful alternate history (a.k.a. "steampunk") convention launched in Atlanta in 2009, and currently serves as their Director of Vendor Relations. She was also one of the creators of Dragon*Con's Alternate History Track, and served as the Track Director from 2009 to 2011. Mrs. MacLeod's published works include one full-length novel, Some Unforeseen Event, and two steampunk-based short stories, "The Big Golden Apple" and "The Clockwork Cockroaches of Thelema," published in Dreams of Steam 2: Of Bolts and Brass and Dreams of Steam 4: Gizmos, respectively.

Mrs. MacLeod is an accomplished cosplayer with unparalleled taste in cosplay fashion. She has fond memories of watching the original Star Trek series on a black-and-white console TV in the late 1960s and cosplaying Star Trek before she was even in kindergarten.

Mrs. MacLeod joins Treklanta as the newly created Director of Dealer Relations for 2017.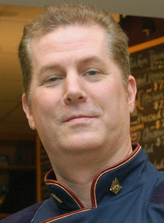 Brian Holloway
Director of Star Trek Track Operations

Brian Holloway began his theatre career at the ripe old age of 7 when he appeared in a regional theatrical production of Fiddler on the Roof with his father. Since then, the acting bug has hit hard and became a full-time commitment. Although he dabbled in the medical field for a short time, he could not be kept long from the bright lights and appeal of the stage. After receiving his BFA in Performance Arts, he toured nationally with several theatre organizations for about seven years and could be seen headlining in productions ranging from Shakespeare's Much Ado About Nothing and Henry IV, Parts I & II to musicals like Big River, Man of La Mancha, Kiss Me, Kate and Jekyll & Hyde, to name a few.

Mr. Holloway got into the sci-fi realm when he was still in high school in Utah and has been an avid and regular convention attendee since he was 15. He has also received theatre degrees in costume and makeup design and has won national and regional awards for his design work. He even had costume designs for an original theatrical piece, HOTLINE!, displayed at the Kennedy Center in Washington, DC. While in Utah, he was fortunate to befriend Paula Crist, who served as an actress and stuntwoman for productions like Star Trek: The Motion Picture, Battlestar Galactica and the TV series Planet of the Apes. Crist got him connected to the film industry and he has been fortunate enough to land limited work in such productions as The Patriot, Last of the Mohicans, Domestic Disturbance, Doctor Who: The Movie, HIGHLANDER: The Series, Shallow Hal and Star Trek. He is currently the Special Make-Up F/X Supervisor for Star Trek: New Voyages.

Mr. Holloway lives in Waxhaw, North Carolina (just outside Charlotte), and has had the great fortune to meet such wonderful people there and learn much from local celebs and fellow con-goers such as Cheralyn Lambeth, the 501st Squadron and the SCA Wardrobe Guild. He served as Treklanta's Director of Costuming & Makeup Programming from 2011 to 2013 and took over as Director of Star Trek Programming Track Operations in 2014.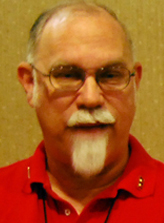 Russell Ruhland
Director of On-Site Registration

Russell Ruhland has been a fan of science fiction since his early youth when the Thunderbirds puppet sci-fi TV show was aired in the 1960s. Although his sci-fi followings were interrupted on various occasions during a 20-year career in the U.S. Army, Mr. Ruhland continued to keep up with as much sci-fi fandom as possible. He has been a dedicated attendee of Dragon*Con for the last 10 years and of Treklanta since its beginning. His favorite sci-fi interests include Star Trek, the original BBC Dr. Who and the black & white sci-fi film classics.

Mr. Ruhland is currently a longtime member of STARFLEET International and serves as the commanding officer of the Columbus, Georgia, chapter, the USS DaVinci. He assists with various sci-fi-related events at the Coca-Cola Space Science Center in Columbus, Georgia. He joined Treklanta in 2013 as a member of the On-Site Registration staff and became its Director in 2014.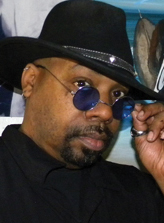 Dimitri Walker
Art Show Director

Born and raised in Atlanta, Dimitri Walker is a simple artist at heart. Brush, paint and canvas are his tools. He has been a portrait artist since 1983, primarily graphite (pencil). In 1994, Mr. Walker began to paint with oils and acrylics. He also took a job picture framing to be near the art world. He continued to learn and became a Master Certified Framer. In 2005, at 40 years old, Mr. Walker went to college and earned a Bachelors of Fine Art. In the spring of 2012, while teaching a drawing class at a local art gallery, a student/friend who took his class to learn to draw the TARDIS better, said to him, "Dimitri, I know you watch and love all the same shows and movies I do. Supernatural, Star Trek, Doctor Who, Star Wars, Firefly and all the comic book movies. I have been to your web site. Why don't you have any Fan Art?" Mr. Walker replied, "What's 'Fan Art'?"

And the rest is history.

Mr. Walker was a Guest Artist at Treklanta in 2015 and 2016. He joins the convention as Art Show Director in 2017. Visit his web site at Paintings by Dimitri Walker.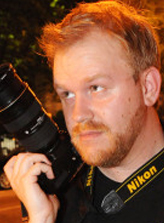 Ken Lackner
Director of Photography

For Ken Lackner, it all started in 2008 when he would take his "crappy little point-and-shoot" camera to his friends' shows and snap a few pics of their bands for them, always wishing for better shots. So he scrimped and saved and robbed his couch cushions of spare change and finally bought himself a good camera. He's always considered himself a technical guy, not an artistic one—his formal education is in Electronics Engineering Technology—but since purchasing that first good camera, he's discovered his talent for photography and had the pleasure of shooting some amazing people, places and things. From concerts and band promo photos to weddings and portraits, he's had a blast capturing each unique moment and gets fired up about every opportunity to shoot some photographs.

Mr. Lackner joined Treklanta as Director of Photography in 2016.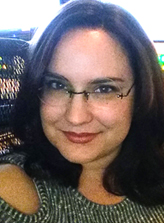 Melodie Sida
Director of Videography

A confluence of contradicting passions, Melodie Sida balances many artistic endeavors with her dual careers as a writer and a Master Control Operator in television broadcasting. She freelances as a director, technical director and stagehand for live events. She is a candid photographer, abstract painter and in her spare time, she enjoys visiting with her ten siblings, reading fiction, watching classic movies, singing karaoke and volunteering at geek fan conventions and film festivals nationwide. Ms. Sida takes pride in her weirdness and encourages everyone to do the same.

Ms. Sida joins Treklanta as Director of Videography for 2017.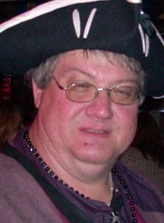 Jay Cannon
Con Suite Director

Jay Cannon joined Treklanta as Con Suite Director in 2012.