Guests of Honor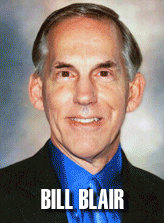 Bill Blair
Bill Blair played various background aliens in 45 episodes of Star Trek: Deep Space Nine, two episodes of Star Trek: Voyager and four episodes of Star Trek: Enterprise.

 

He appeared as several "

Westmore

aliens" on the last five seasons of Deep Space Nine and the last two seasons of Voyager, portraying

Cardassians

,

Jem'Hadar

and

Klingons

, besides playing at least three different

Vulcans

on Enterprise.

 

Most recently, Blair appeared as a Chelsea civilian in the 2013 film Star Trek

Into

Darkness.

 

Aside from his performances in the Star Trek television and movie productions, Blair also made an appearance as "Borg drone 6 of 9" in the movie made for the 2004 Borg Invasion 4D

ride

at the Las Vegas Star Trek: The Experience attraction.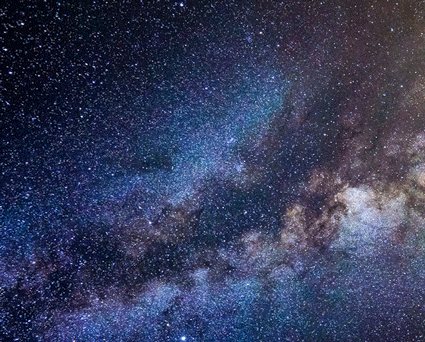 Blair is probably best-known for his on-screen work as a regular alien actor on the television series Babylon 5, where he appeared in almost every episode and two of the Babylon 5 television films.

 

As in Star Trek, it's hard to spot him because he is mostly under heavy makeup, playing

Minbari

,

Narn

and other aliens.

His acting résumé includes films such as New Year's Evil, R.O.T.O.R., Dinosaur Valley Girls, The Acid House, the science fiction comedy Evolution, the comedy Blades of Glory and the science fiction sequel Resident Evil: Afterlife.

 

His résumé also includes guest appearances and regular background roles on television series such as Arliss, Ally

McBeal

, Sliders, The Invisible Man, The X-Files, The Drew Carey Show, The

Waltons

, Curb Your Enthusiasm, Charmed, Saving Grace, Alien Nation, Heroes, Mad Men and NCIS.

 

Blair also played Commander Blodgett in the Star Trek: New Voyages episode "Blood and Fire."



In 2011, the Guinness Book of World Records recognized Blair as the record holder in the category of "Most Special Effect Make-Up Characters Portrayed in a Career" with 202 characters.



Visit

Blair

's web site at AlienActor.com.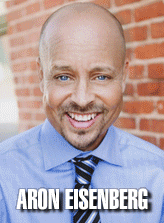 Aron Eisenberg
Aron Eisenberg is best known for portraying Nog in 47 episodes of Star Trek: Deep Space Nine and Kar in one episode of Star Trek: Voyager.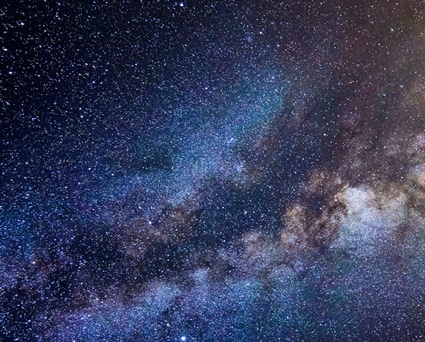 Eisenberg made his first acting appearance in the 1989 movie Beverly Hills Brats. Since then, he has starred or appeared in the films The Horror Show, Amityville 4: The Evil Escapes, Playroom, Streets, Prayer of the Rollerboys, Puppet Master III: Toulon's Revenge, The Liars' Club, Pterodactyl Woman from Beverly Hills and the 1998 television adaptation of Brave New World. His television work includes roles in Parker Lewis Can't Lose, Tales from the Crypt, The Secret World of Alex Mack and Brotherly Love.

Eisenberg reprised his role as Nog in the Star Trek Online video game beginning in the Season 10 mission "Time in a Bottle" in 2015.

Visit Eisenberg's web site at AronScottPhotography.com.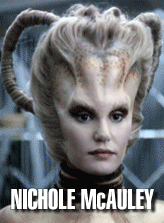 Nichole McAuley
Nichole McAuley is an actress, model and makeup/hair artist who appeared in twenty-five episodes of Star Trek: Voyager. She appeared as a resort woman in the episode "Before and After" and then as a second unit photo double for Jeri Ryan late in the fifth season. She was then chosen as first unit photo double for the episode "Relativity." During the sixth season, McAuley appeared as a recurring background actress, such as a Voyager science officer and as the Tarlac masseuse in the episode "Life Line."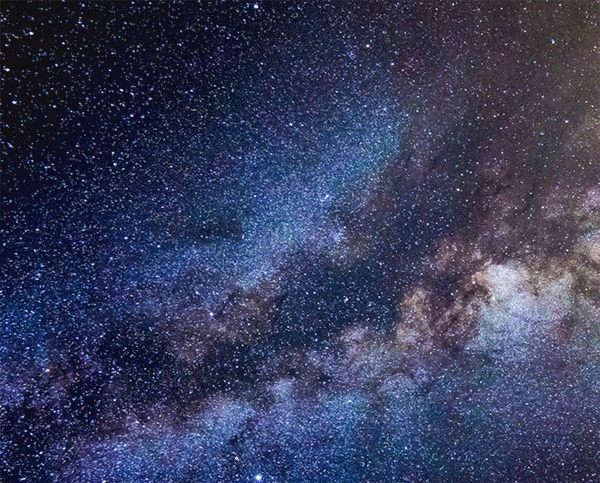 Born in Atlanta, Georgia, McAuley started appearing at beauty competitions at the age of eight. She worked as a model for commercials and started working as an actress with her move to Los Angeles. As a trained dancer, McAuley was also cast for television and film productions. For two years, McAuley worked as a "living Barbie" for Mattel at several conventions and at the Easter Roll at the White House.

Among her work are the action comedy BrainSmasher... A Love Story, the fantasy comedy Addams Family Values, the drama I'll Do Anything, the crime comedy Beverly Hills Cop III, the crime drama Out-of-Sync and the comedy The Nutty Professor. Further film work includes the crime thriller Kiss the Girls, the drama Madam Savant, the thriller Killing the Vision, the action drama Extreme Honor, the television movies A Passion, Naked Passions and Talk Dirty, the horror comedy Terror Toons 2 (on which she also worked as makeup artist and associate producer) and the action film Syndicate Smasher.

McAuley was cast as a dancer on the television series EZ Streets and The Last Don and worked on episodes of Father Murphy and Beverly Hills Bordello. As a makeup artist, she worked on the television series Stranger Adventures, the comedy The Young, the Gay and the Restless, the documentary Scout's Honor and the action thriller Check Point.

Visit McAuley's web site at nicholemcauley.com.
Author Guest of Honor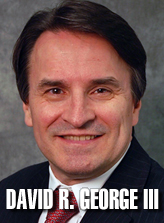 David R. George III
David R. George III is The New York Times and USA Today bestselling author who co-wrote the first-season Star Trek: Voyager episode "Prime Factors" and the author of 18 Star Trek novels and 18 articles for Star Trek Magazine.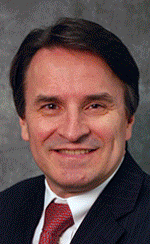 George's Star Trek novels include Original Sin, The Long Mirage, Ascendance, Sacraments of Fire, One Constant Star, Revelation and Dust, Allegiance in Exile, Raise the Dawn, Plagues of Night, Rough Beasts of Empire, The Embrace of Cold Architects, The Star to Every Wandering, The Fire and the Rose, Provenance of Shadows, Olympus Descending, Serpents Among the Ruins, Twilight and The 34th Rule.

His articles for Star Trek Magazine include "Star Trek 45s: 'Fight or Flight,'" "Do You Believe in Miracles?," "The Ultimate Guide: Deep Space Nine, Season 7," "Who Is... Christopher Pike?," "Who Is... Scotty?," "Who Is... Chekov?," "Resurrecting Okona," "Who Is... Doctor McCoy?," "Who Is... Sulu?," "Who Is... Jim Kirk?," "Life from Lifelessness," "Condemned for a Villain: Winn Adami," "Trek Lit Villains: Colonel Mitra," "Trek Lit Villains: Aventeer Vokar," "The Voice of the Hidden Waterfall," "Cowboys and Diplomats," "All the Galaxy's a Stage" and "Of Ice and Moonlight."

George's non-Trek work includes the novelettes "Moon Over Luna," "The Instruments of Vice" and "The Dark Arts Come to Hebron," all available as e-books on Amazon.com.

Born and raised in New York City, George and his wife Karen now reside in Atlanta, Georgia. Visit his web site at DRGIII.com.
Fan Guest of Honor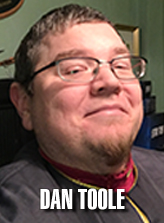 Dan Toole
Dan Toole is the Commander, STARFLEET (and corporate president) of STARFLEET International, the largest Star Trek fan club in the world with more than five thousand members and a nonprofit corporation legally registered in the state of North Carolina.

Like so many others, Toole started his love of Star Trek by watching original series episodes with his dad. He said, "I remember when my Mom got him the VHS of the original pilot 'The Cage,' we watched that together and I wanted to see more." It was when Star Trek: The Next Generation came out that he started truly "fanboying." "We saw all of them, even skipped school for the movies. We went to every convention in the area, but sadly, interest in the area waned and all the cons stopped." Toole continued watching all the series through reruns at first, then DVDs, then finally, the streaming services. He found STARFLEET International a few years ago in an unusual place: "I was reading an article from CNN about unusual scholarships, that's where I found STARFLEET." He joined a local chapter and a few years later was elected as Vice-Commander, STARFLEET. When the previous Commander, STARFLEET had to step down for health reasons, Toole had to fill the shoes. When asked, he said, "Well at least I won't have to buy any more rank pips. Now, let's get to work!"

As the official host of the 2019 Region 2 Summit, Treklanta is pleased to welcome the Commander, STARFLEET to Atlanta. Fleet Admiral Toole is also the commanding officer of the USS Sinclair NCC-74209 in Berkley, Michigan.
Featured Guests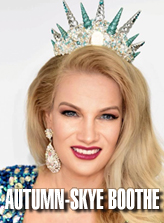 Autumn-Skye Boothe
Autumn-Skye Boothe is the owner of Majestic Productions USA, which has helped coach five national queens and numerous state winners, and was certified as a Miss America judge through the Miss America Organization workshop in Hagerstown, Maryland.

Boothe has judged, emceed, placed or won in over 100 competitions over 30 years, from her first title as Miss Columbia National Teenager in 1987 to her most recent crowning as Mrs. Ocean Mid-Atlantic 2018. Just a few of the titles she has won onstage include Ms. East Coast USA (twice, in 2006 and 2011), Mrs. Virginia United States, Mrs. North Carolina Pickle Princess, Ms. World Elite and 2017's "All American Woman." She will compete at her next national pageant in July.

Boothe graduated Columbia College with honors at age 15, completed a post-baccalaureate degree program and is now an operations manager for an insurance services company. An avid animal rescue advocate and 16-year breast cancer survivor, she is an equally avid cosplayer. She previously served as a judge for the Miss Klingon Empire Beauty Pageant from 2001 to 2008 when it was held at Dragon*Con, and is delighted to return to Atlanta to judge this year's pageant at Treklanta!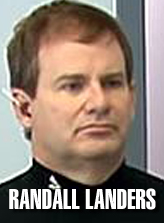 Randall Landers
Randall Landers plays Commander Brian Reigert in Project: Potemkin. Set shortly after Star Trek: The Undiscovered Country, Project: Potemkin is a fan film series that takes place in 2296 aboard the USS Potemkin, an uprated Constitution III class starship (such as the USS Enterprise, NCC-1701-A).

The creator and executive producer of Project: Potemkin called Mableton, Georgia, his home town until he went off to Emory University in Atlanta. Graduating with a B.A. in Liberal Studies, Landers began working at Kinko's, a nationwide copy center, in 1980. In 1983, he became the manager of the Georgia Tech Library Copy Service which at that time was managed by Kinko's. In 1986, he and his longtime girlfriend Linda Marcusky moved to Albany, Georgia. Not finding a copy center to work for, Landers turned to teaching and taught Science to 6th graders in nearby Sylvester, Georgia. With the birth of his third child in 1994, Landers retired from teaching and opened Fast Copy, Albany's first copy center. In 2013, Landers sold Fast Copy and started his own video services company, Stellar Video Services, which produces corporate-level videos and commercials and provides other business-related video services. Landers has also been the publisher and editor-in-chief of Orion Press, which has published hundreds of fanzines over the years.

Landers appears in "The Old Guys" and "Care for a Lift?" as the thoroughly unlikeable Brian Reigert.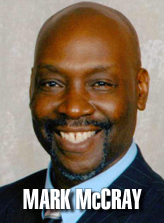 Mark McCray
Mark McCray is a senior manager of programming operations for Adult Swim, a division of Turner Broadcasting System, that offers original and acquired animated and live-action series for young adults. In this role, he oversees Adult Swim's on-air promotions and scheduling strategy. McCray is an award-winning television writer and has been in the broadcasting industry for over 18 years. He has a passion for programming strategy, animation and comic books. Prior to his work at Adult Swim, he worked as a television programmer for Cartoon Network and was a key member of the team that launched the Boomerang Network. McCray is also the author of The Best Saturdays of Our Lives, a book that chronicles the origins of competitive Saturday morning animated programming. For The Best Saturdays of Our Lives, he has been interviewed on Williams Street Swap Shop, Adult Swim's daily streaming web series, NYIT Magazine, and the Grumpy Old Nerds online series. More recently, McCray participated as a guest on the Drawn: The Story of Animation podcast and was a featured guest speaker at the SCAD AnimationFest, giving a historical view of Saturday morning programming.

McCray resides in Powder Springs, Georgia, with his family. Follow him on Twitter at @MarkmcCray54 and visit his web site at www.thebestsaturdaysofourlives.com.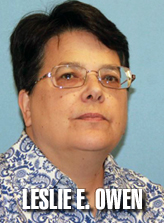 Leslie E. Owen
Leslie E. Owen is an agent, editor and freelance writer whose work has been published in the trade (Publishers Weekly, SCBWI Newsletter, et al.) and by Tradewind Books (Vancouver, London, Sydney), Crocodile Books (U.S.), Jewish Monthly, SickLit Magazine, Emerald Coast Review and Queer SF Anthology "Renewal." She represents writers of speculative fiction and is a freelance editor. She recently retired from teaching in Florida. Most recently, she led two Star Trek panels at Pensacon ("Diversity in Star Trek" and "The Defining Moments of the Captains of Star Trek") with videographer Kyle Sullivan (Trekspertise) and independent filmmaker Troy Bernier.

Owen is a judge and on the board of the SF Miami Film Festival and has appeared on the Star Trek/science fiction podcast Tribbles and Trilobites as a co-host. She will be appearing on a Star Trek panel at the Miami SF Film Festival in March.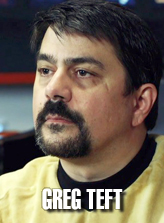 Greg Teft
Greg Teft returned to acting after a 30-year hiatus in the real world to play Captain Nuno DaSilva in Starship Republic, "a Star Trek fan film project aimed at recapturing the excitement and morality of Gene Roddenberry's original vision" which is scheduled to resume production in the fall of 2019. He also portrays engineering officer Timoteo Russo in The Constar Chronicles. Three years into working fan films, Teft has also now written and directed a two-part episode for The Constar Chronicles which will be filmed in April 2019. His love of science fiction and military technology has also been an inspiration for a lifelong hobby in scale model building. As a child, Star Trek and other science fiction inspired his initial interest in technical drawing, which led to early jobs as a draftsman at two northeast shipyards, later to his degree and then his current career in computer science and information technology.

Teft also enjoys being a grandparent, residing in Maine with his wife, three cats and two dogs.
Guest Performers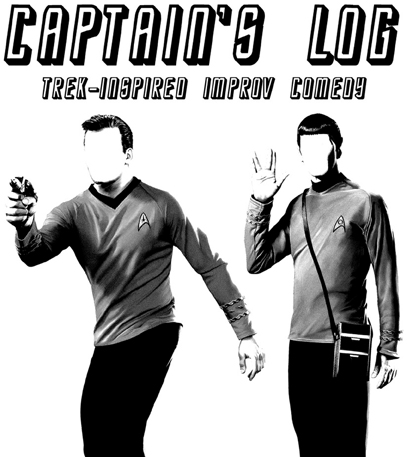 Captain's Log
Captain's Log is an improv comedy group that performs the first Friday of each month at the Village Theatre in Atlanta. The cast includes Syl Turner, Josh Warren, Cory Di Mino, Kevin Goreham, Tom Bastek, Elliot Goff and Erica Anthony. Most of the crew are big fans of sci-fi, but some have never seen an episode of Star Trek. It's a sci-fi mishmash hodgepodge of galactic proportions.

Captain's Log first performed at Treklanta in 2016 and we are pleased them back for a return engagement in 2019!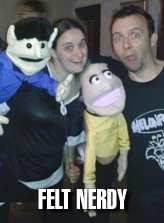 Felt Nerdy
Felt Nerdy is the Atlanta-based husband and wife puppetry performance team of Veronica and Charles Bramlett. Their Star Trek and science fiction-themed puppet shows have consistently been one of the most popular events at Treklanta since 2014, and we are pleased to welcome them back for another highly entertaining show in 2019.
Guest Comedians
Guest Artists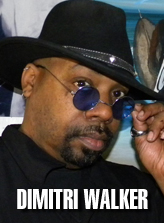 Dimitri Walker
Born and raised in Atlanta,
Dimitri Walker
is a simple artist at heart. Brush, paint and canvas are his tools. He has been a portrait artist since 1983, primarily graphite (pencil). In 1994, Walker began to paint with oils and acrylics. He also took a job picture framing to be near the art world. He continued to learn and became a Master Certified Framer. In 2005, at 40 years old, Walker went to college and earned a Bachelors of Fine Art. In the spring of 2012, while teaching a drawing class at a local art gallery, a student/friend who took his class to learn to draw the TARDIS better, said to him, "Dimitri, I know you watch and love all the same shows and movies I do.
Supernatural
,
Star Trek
,
Doctor Who
,
Star Wars
,
Firefly
and all the comic book movies. I have been to your web site. Why don't you have any Fan Art?" Walker replied, "What's 'Fan Art'?"
And the rest is history.
Treklanta is pleased to welcome Dimitri Walker back to our fifth Artists Alley in 2019. Visit his web site at
Paintings by Dimitri Walker
.